In US, FS discusses climate policies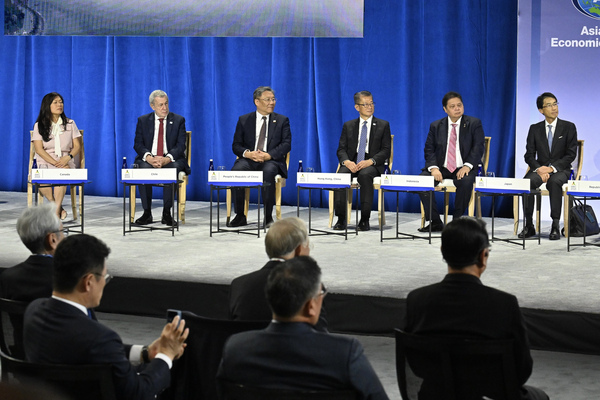 Financial Secretary Paul Chan yesterday attended the Asia-Pacific Economic Cooperation (APEC) Economic Leaders' Meeting (AELM) in San Francisco, the United States, on behalf of the Chief Executive.
He exchanged views with other attendees on promoting regional connectivity and economic prosperity. Climate change and green transformation, as well as the digital economy and the realisation of greater inclusiveness and sustainable development, were also high on the agenda.
At the first of two AELM sessions, Mr Chan said that, in combating climate change, international co-operation and implementation of strong and constructive policies will be more significant than efforts in individual economies.
He outlined that Hong Kong has set targets to achieve carbon neutrality before 2050 and to halve its total carbon emissions compared to 2005 levels before 2035. To that end, he explained, Hong Kong has established an Office of Climate Change & Carbon Neutrality, and is formulating a hydrogen development strategy.
Mr Chan said that as global green transformation requires policy co-ordination, as well as funding and technical co-operation and support, it also creates immense business opportunities.
Together with its sister cities in the Greater Bay Area, Hong Kong is making concerted efforts to become an international centre for green technology and green finance, he said, adding that the city will work to enhance co-operation with other APEC members on achieving high-quality development that is sustainable, green and inclusive.
Afterwards, Mr Chan attended the opening of a dialogue session with members of the regional body's Business Advisory Council. He wrapped up his day at the APEC Economic Leaders' Dinner.