New youth network launched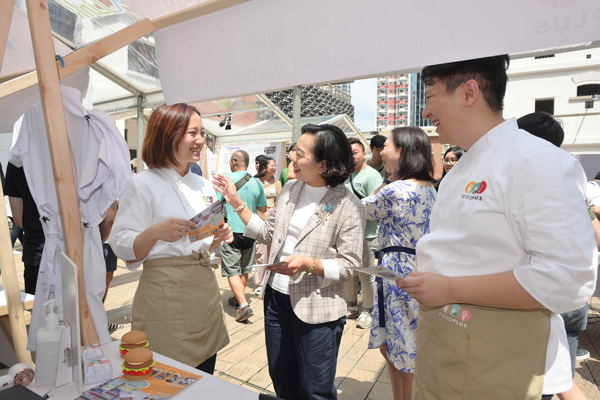 Secretary for Home & Youth Affairs Alice Mak today officiated at the kick-off ceremony of the Youth Link initiated by the Home & Youth Affairs Bureau.
The name Youth Link highlights the Government's aspiration to connect young people and provide them with extensive opportunities to develop their talent and serve the community, the bureau explained.
It added that the newly formed network aims to engage young people who are energetic, diversified, competitive and dedicated to community building, so that a young talent pool for Hong Kong could be created in the long run.
Targeting people aged 12 to 39, the Youth Link has, at its startup stage, recruited nearly 5,000 youths who have previously joined youth development programmes organised or funded by the bureau and district offices. The recruitment will gradually expand to youth development programmes run by other government departments.
Addressing the ceremony, Miss Mak said the bureau will offer Youth Link members training and activities that cater for their development needs as well as opportunities to participate in public affairs including public policy exchange sessions, study tours to the Mainland and overseas, and large-scale government activities.
Such initiatives could support young people in developing diverse talent and contributing to society, and at the same time strengthen their communication, interaction and mutual trust with the Government, she added.