Innotech advisers meet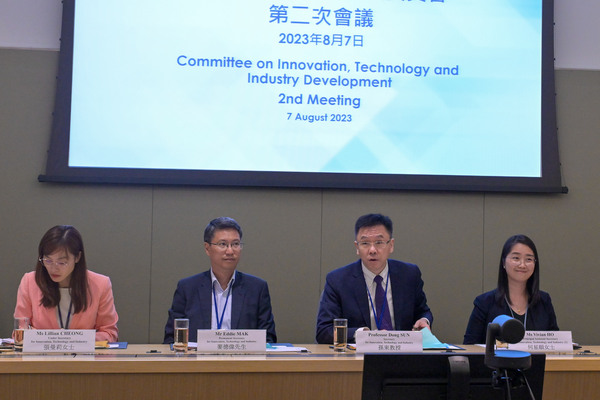 Secretary for Innovation, Technology & Industry Prof Sun Dong today chaired the second meeting of the Committee on Innovation, Technology & Industry Development.
At the meeting, members were briefed on the development of the San Tin Technopole and the Hong Kong-Shenzhen Innovation & Technology Park at the Loop.
They shared their insights and suggestions on relevant matters, including the new sites for innovation and technology (I&T) use in the San Tin area.
Furthermore, Labour & Welfare Bureau representatives, in conducting the new-round manpower projection, listened to members' views on the manpower outlook and skill demands of the I&T industry in future.
The committee advises the Government on the directions and strategies, as set out in the Hong Kong Innovation & Technology Development Blueprint, on promoting the city's I&T development, and enhances co-operation among stakeholders.