Tan Dun lines up soprano recital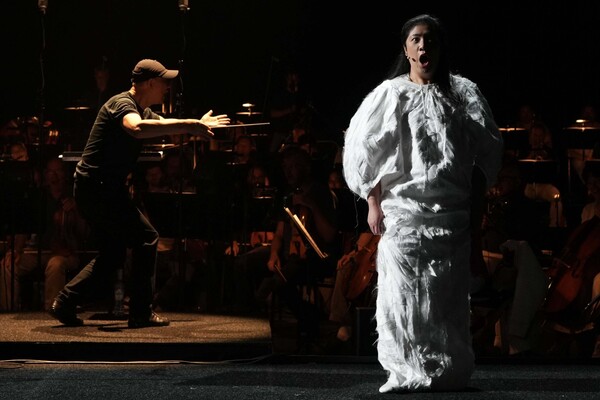 Composer and conductor Tan Dun recently lined up Hong Kong young soprano Candice Chung to take part in the world premiere of his new work Requiem for Nature in the 76th edition of the Holland Festival in Amsterdam.
The Holland Festival is the oldest and largest annual international performing arts festival in the Netherlands. With the support of the Leisure & Cultural Services Department (LCSD), Mr Tan liaised for Ms Chung to join the performance of Requiem for Nature in Amsterdam on June 30 and July 1.
His liaison efforts had helped to groom local young artistic talent and promote East-meets-West cultural exchanges, the LCSD said.
Apart from adding Cantonese, Tibetan and Mongolian elements into his work, Mr Tan enhanced the dramatic effects by allowing a vocalist to play four roles in the opera through changes in languages and tones.
Mr Tan has been serving as the city's Ambassador for Cultural Promotion since January 1 for a five-year term, upon appointment by the Culture, Sports & Tourism Bureau.
The LCSD hopes that the cultural ambassadors, through inviting local young artists to participate in international arts festivals and outbound performances, can equip them with global perspectives.
Mr Tan will continue to explore opportunities for local young artists to perform on the global stage in the coming months so as to tie in with the strategy of the National 14th Five-Year Plan that supports Hong Kong to develop into an East-meets-West centre for international cultural exchanges.
This December, the internationally renowned musician will present the WE-make Series to Hong Kong audiences, collaborating with local, international and Mainland artists to bring new experiences and showcase a wide range of art forms including orchestra, rock, opera and dance.