SJ concludes Beijing visit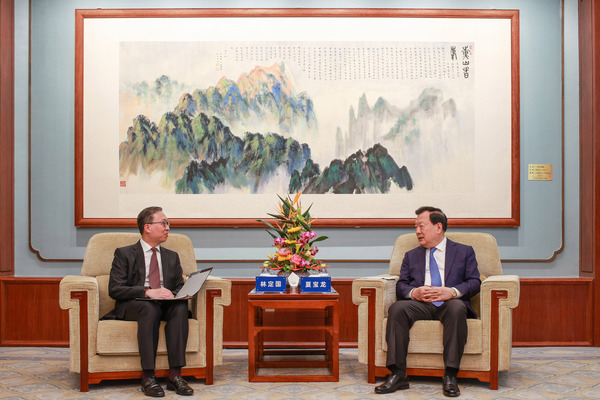 Secretary for Justice Paul Lam concluded his visit to Beijing today by calling on State Council Hong Kong & Macao Affairs Office Director Xia Baolong.
Mr Lam reported to Mr Xia Hong Kong's latest rule of law developments, noting that the Department of Justice will continue to fully and faithfully implement the "one country, two systems" principle.
It will also continue to safeguard national sovereignty, security and development interests, and further capitalise on Hong Kong's unique advantages as the only common law jurisdiction in the country to leverage its strengths to meet the country's need and proactively integrate into the overall development of the nation, he added.
On May 31, Mr Lam attended an annual exchange session with the Ministry of Justice, meeting Minister of Justice He Rong to discuss the further alignment and harmonisation of legal rules in the Guangdong-Hong Kong-Macao Greater Bay Area, the pilot measures for Hong Kong and Macau's legal practitioners to practise in the bay area and the arrangements concerning legal talent exchanges and training.
He visited the Ministry of Foreign Affairs on the same day to meet Vice Minister of Foreign Affairs Deng Li for an annual exchange meeting with Director-General of the ministry's Department of Treaty & Law Ma Xinmin.
Yesterday, the justice chief called on the Ministry of Commerce to meet Vice Minister of Commerce Sheng Qiuping and attended an annual meeting with the ministry's Department of Treaty & Law Director-General Li Yongjie.
Mr Lam then met Standing Committee of the National People's Congress (NPCSC) Research Office of the Hong Kong Special Administrative Region Basic Law Committee & Macao Special Administrative Region Basic Law Committee Director Yang Zhaoye and NPCSC Legislative Affairs Commission Administrative Office Director Sun Zhenping.
Mr Lam returned to Hong Kong this afternoon.