Security chief, youths visit GD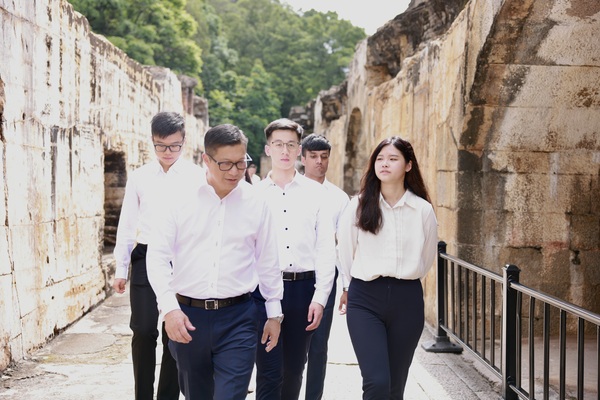 Secretary for Security Tang Ping-keung today led members of the Security Bureau Youth Uniformed Group Leaders Forum on a three-day innovation and technology study tour in the Greater Bay Area.
The study tour covers visits and exchange programmes in Dongguan and Shenzhen for the youths to learn about the country's developments, understand national affairs and broaden their horizons, the bureau said.
In the morning, Mr Tang and over 20 members of the leaders forum arrived in Dongguan and toured the Humen Fort and the Naval Battle Museum before attending a seminar organised by leaders of the Dongguan Municipal Government. Noting that it was the leaders forum's first activity outside Hong Kong, Mr Tang said the members will be able to study the country's significant developments in different aspects.
The security chief and youth leaders called on Huawei's research institute in Songshan Lake in the afternoon, to learn about the firm's research, training and development. The group also visited the Songshan Lake Hong Kong-Macao Youth Innovation & Start-up Base and were briefed by young people from Hong Kong and Macau on their experiences in starting a business and career development plans in the Mainland.
In the evening, they visited the China Resources (Holdings) Company to understand its diverse development.
In the coming two days, the group's itinerary includes calling on the headquarters of BYD and Tencent in Shenzhen, a tour of Shenzhen University, and a visit to the Qianhai Shenzhen-Hong Kong Youth Innovation & Entrepreneur Hub.
The group will also go to the Shenzhen Reform & Opening-up Exhibition Hall, the OH Bay and the MixC World to learn about the Mainland's different facets, the bureau added.