Southern care teams launched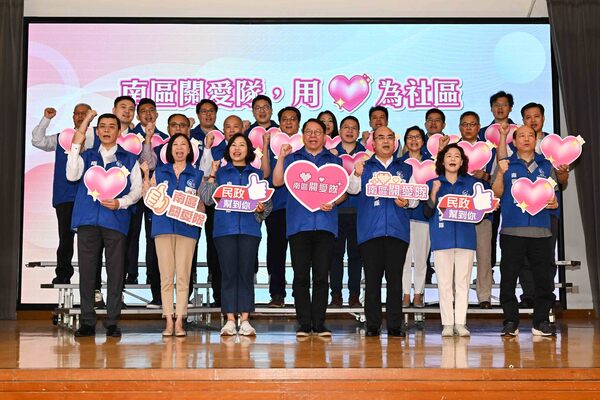 Chief Secretary Chan Kwok-ki and Secretary for Home & Youth Affairs Alice Mak officiated at the pledging ceremony of care teams in Southern District today.

Speaking at the ceremony, Mr Chan pointed out that the care teams strengthen community support and build relationships with residents, adding that they will offer assistance to those in need and disseminate important messages to residents, with a view to tackling the pressing needs of people.

While addressing those gathered at event, Miss Mak said the care teams in Southern District leverage the connections between the Government, the business sector and the community, as well as the power of love of both the motherland and Hong Kong.
She added that the team of the Home & Youth Affairs Bureau will continue to live up to the spirit of serving the community to address residents' concerns.

Right before the pledging ceremony, Mr Chan and Miss Mak visited two elderly households in Shek Pai Wan Estate in Aberdeen where they distributed health and anti-deception messages to the seniors while an accompanying volunteer from the care team provided them with a simple health check.

After the pledging ceremony, Southern District's 17 sub-district care teams set up street booths to provide service information about the care teams to residents.
Upholding the spirit to serve the community with heart, the care teams emphasised that they will strive to provide caring services and organise activities for residents and people in need in the district.