Security chief continues Beijing trip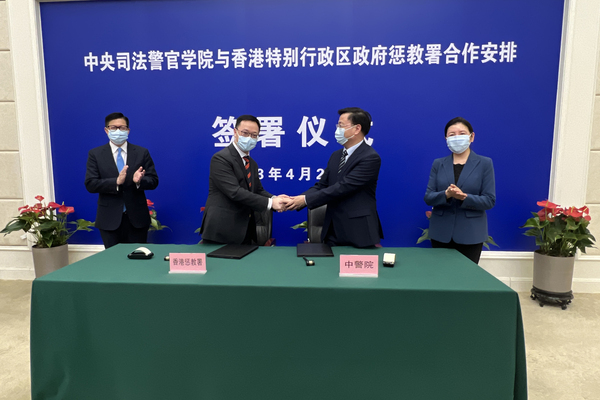 Secretary for Security Tang Ping-keung embarked on the third day of his trip to Beijing today.
Mr Tang this morning called on Minister of Emergency Management Wang Xiangxi, Vice Minister of Emergency Management Xu Jia'ai, National Fire & Rescue Administration Political Commissar Xu Ping, and National Fire & Rescue Administration Director Chongsai to exchange views on deepening overall co-operation in emergency management, mutual exchanges and training, and cross-boundary rescue collaboration.
Noting that the search and rescue teams deployed by the country and Hong Kong joined hands for the first time to carry out search and rescue operations in the earthquake-stricken areas in Türkiye in February, Mr Tang thanked the country's search and rescue team for its support during the operations, enabling the Hong Kong team to rescue four survivors. He added that he looked forward to establishing regular exchanges and training between the two teams to enhance collaboration during such operations.
In the afternoon, the security chief met Minister of Justice He Rong and discussed technology application and rehabilitation work in correctional institutions. They also witnessed the signing of a new co-operation agreement to strengthen mutual visits, training and academic collaboration which aims to boost the Correctional Services Department's prison management and rehabilitation services.
Mr Tang departed for Guangzhou this evening and will visit Guangzhou and Shenzhen tomorrow.