Deputy CS visits primary school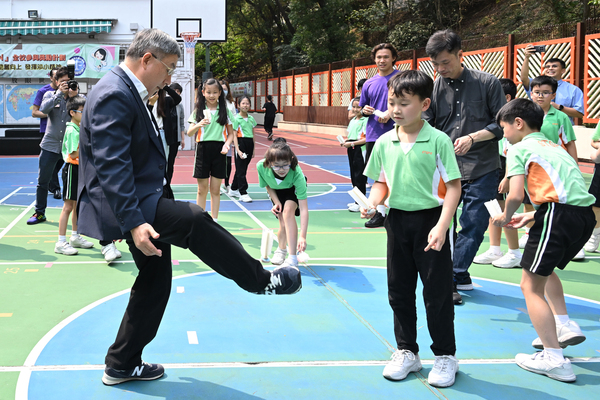 Deputy Chief Secretary Cheuk Wing-hing today visited Shatin Government Primary School to learn about its implementation of national security education.
Upon arrival, Mr Cheuk was briefed by school representatives on national security education on campus. He then visited workshops on 3D printing, shuttlecock kicking and traditional Chinese painting.
He encouraged students to participate in the activities to enrich their knowledge of the country's development in different aspects and deepen their understanding of the country's achievements in areas including innovation and technology, sports, and arts and culture.
These will serve as the ways to develop a correct concept about the country, build up a sense of national identity, and strengthen their awareness of national security and literacy, Mr Cheuk pointed out.
"April 15 this year marks the third National Security Education Day since the enactment of the National Security Law. The Government will continue to step up publicity and public education to enhance the public's sense of national security and law-abiding awareness, so as to fortify and safeguard the line of defence for national security," he added.