Sun Dong visits Guangzhou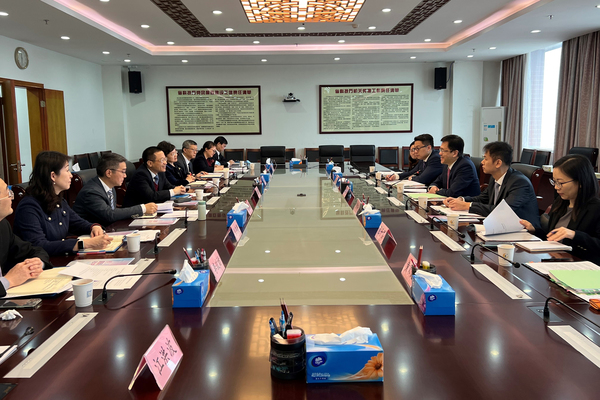 Secretary for Innovation, Technology & Industry Prof Sun Dong toured an information technology park and the Hong Kong University of Science & Technology (Guangzhou) during a visit to Guangzhou today.
Prof Sun arrived in Guangzhou after concluding his visit to Shenzhen yesterday.
Prof Sun first called on Standing Committee Member of the CPC Guangdong Provincial Committee and Vice-Governor of Guangdong Province Wang Xi to exchange views on deepening Guangdong-Hong Kong co-operation in innovation and technology (I&T).
He also met with Party Secretary of the Department of Science & Technology of Guangdong Province Gong Guoping and Director General of the province's Department of Science & Technology Wang Yueqin, expressing gratitude for the province's support to Hong Kong's I&T development.
During his visit to the Nansha Information Technology Park, Prof Sun toured the HKUST Fok Ying Tung Research Institute in the park to learn about the institute's work in applied research and development (R&D) and transformation of R&D outcomes under Guangdong-Hong Kong collaboration.
This was followed by a visit to the HKUST (Guangzhou) where he was briefed on the campus development and operation of the university as well as the I&T projects there.
Prof Sun returned to Hong Kong in the afternoon.