HK, SZ set up water working group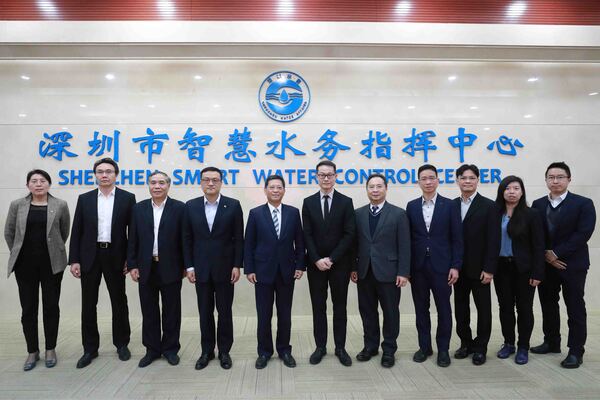 Director of Water Supplies Tony Yau today led a delegation to visit Shenzhen and met Water Authority of Shenzhen Municipality Director-General Hu Jiadong to share experiences in different areas of water works.
This morning, Mr Yau and Mr Hu exchanged views on smart water management, diversification of water resources development and water quality safety management.
Both sides explored at the meeting the concurrent development and co-operation initiatives between Hong Kong and Shenzhen.
They also agreed to establish a Joint Working Group on Water Development which will meet on a regular basis to explore the development and application of water management in the two places in a bid to enhance collaboration of water resources management and development.
Mr Yau said as Dongjiang water is a water resource shared by Hong Kong and Shenzhen, both sides have been maintaining close communication in the areas of water supply work, noting that the meeting today enables the sharing of experiences in water resources management between the two places.
He also expressed hope that the joint working group would further strengthen the outcomes of today's meeting, thereby fostering continual optimisation of water efficiency of the two places in the long run.
After the meeting, the Water Supplies Department delegation visited the Shenzhen Water & Environment Group Company's Operation Management Center, where they learnt about the leakage control operation of the water distribution network as well as water quality monitoring.
The delegation then toured the Wande Garden to understand the effect of modified facilities, including water tanks and water pumps, after undergoing improvement works.