Female suspect returned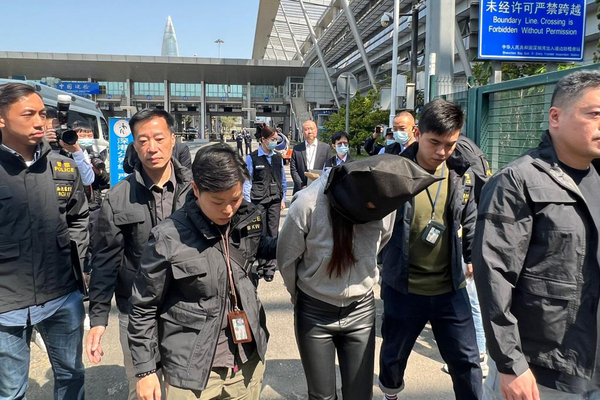 Police today received from the Mainland authorities, at the Shenzhen Bay Port, a 29-year-old female suspect in connection with a murder case.
The local woman was suspected of having assisted an offender of a murder case in Tai Po in which a 28-year-old woman died. The suspect fled to the Mainland after the killing occurred.
She was eventually arrested on the Mainland after Police sought the assistance of the Ministry of Public Security, Guangdong Provincial Public Security Department and Shenzhen Public Security Bureau.
Police said the arrest of the suspect demonstrated the joint determination of Hong Kong and the Mainland in combatting crimes and upholding the rule of law.
Later today, Police laid a holding charge against the female suspect with one count of assisting an offender. The case will be mentioned at the Kowloon City Magistrates' Courts tomorrow morning.