Anti-parallel trading actions planned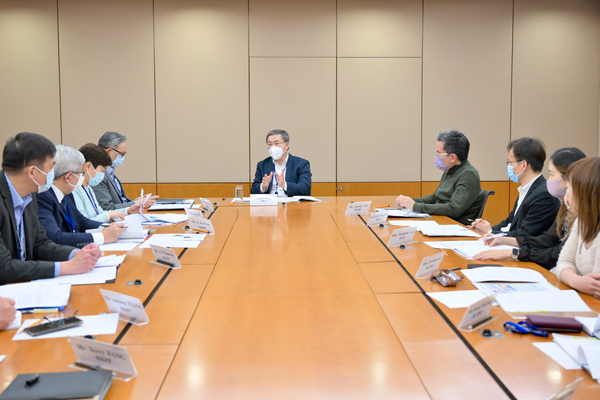 Deputy Chief Secretary Cheuk Wing-hing today chaired an interdepartmental meeting to plan pre-emptive actions against parallel trading activities in black spots after Hong Kong and the Mainland fully resumed normal travel.
Since the resumption of normal travel on January 8, Police and the Food & Environmental Hygiene Department (FEHD) have stepped up patrols and monitored black spots of parallel trading in North District, Yuen Long, Tuen Mun and Yau Tsim Mong.
Joint operations were mounted to prevent parallel traders from causing a nuisance by gathering at public places and obstructing streets by the placing of articles.
In view of a resurgence of parallel trading activities outside Sheung Shui MTR Station, the meeting decided to enhance government actions.
Police and the FEHD will conduct more patrols in the black spots and mount joint operations when necessary in accordance with the law against street obstructions and other environmental hygiene problems caused by parallel traders and shops illegally placing articles in public places.
The FEHD will install CCTVs outside Sheung Shui Station to enhance the monitoring of environmental hygiene to facilitate the planning of law enforcement actions. This measure is applicable to other black spots of parallel trading.
The department will also step up efforts in street cleaning, targeting black spots of parallel trading to maintain the cleanliness of streets.