HKeToll to be gradually launched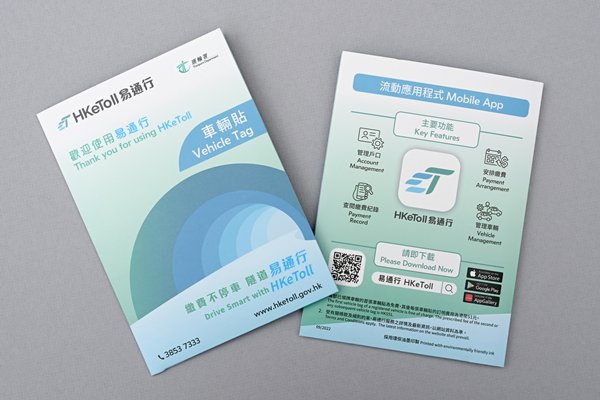 The Transport Department today announced that the free-flow tolling service, HKeToll, will be gradually implemented at all government tolled tunnels this year to replace the existing manual and automatic toll booths.
As one of the smart mobility initiatives, the HKeToll service will bring convenience to motorists as they can pay tunnel tolls with ease using a toll tag, either a vehicle tag or a class tag, without having to stop or queue at toll booths for payments.
By making use of the Radio Frequency Identification technology with the support of the Automatic Number Plate Recognition technology, the HKeToll system can detect the use of a tolled tunnel by a vehicle through reading of a toll tag affixed on the vehicle's windscreen or by capturing an image of the vehicle's number plate.
It will then recognise the vehicle registration mark automatically and deduct tunnel tolls from users' preset toll payment accounts.
The department explained that motorists will no longer have to stop or queue for paying tolls or change lanes when crossing tunnels, which can enhance road safety and enable smoother driving.
In addition, HKeToll supports multiple payment methods and there are no monthly fees.
The department said it will provide the first vehicle tag for every licensed vehicle free of charge. It has started to issue the vehicle tags by post to registered vehicle owners who have earlier applied for a tag when submitting their vehicle license-related applications.
Those who have yet to apply for a vehicle tag may submit their applications online or via the HKeToll mobile app.
Apart from the vehicle tag, motorists may also choose to purchase a class tag, which is classified by nine vehicle types and has the stored value function.
The department noted that the HKeToll service will first be launched in the Tsing Sha Control Area in February, followed by the Shing Mun Tunnels and Lion Rock Tunnel in March. Moreover, it will be progressively implemented at other government tolled tunnels within the year.