Testing of auto traffic system ongoing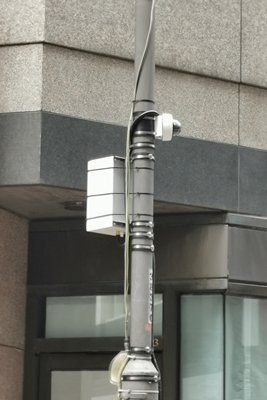 The Transport Department announced today that it is testing an automatic traffic enforcement system at the two road sections of Queen's Road Central in Central and Hoi Yuen Road in Kwun Tong in collaboration with Police.
The system comprises CCTV cameras and associated equipment to be installed at suitable lamp posts at such road sections for traffic surveillance, the department pointed out.
Video analytics, artificial intelligence and vehicle licence plate identification technologies will be used for real-time analysis of vehicle movements and the recording of roadside traffic offences and licence numbers of offending vehicles.
During the testing period, the videos and data collected will be used for training and testing of the system as well as for optimising the system's settings and evaluation of its effectiveness.
The system is being installed at three locations with no-stopping restriction. Such locations include Queen's Road Central near Pedder Street, Queen's Road Central near Ice House Street and Hoi Yuen Road near its roundabout to Kwun Tong Road.
The department explained that the system will strictly comply with the requirements in the Personal Data (Privacy) Ordinance with the CCTV cameras to be adjusted to cover the road sections concerned.
Furthermore, the system will only identify licence plate numbers and has no facial recognition function. Only video records capturing offences will be output and the records will be immediately deleted from the on-site equipment if no offences are identified.
All data collected will be encrypted, the department added.
Banners and notices will be put up at appropriate locations of the aforesaid road sections during the period to remind drivers the automatic traffic enforcement system is under testing.
The testing is expected to be concluded within six months. Upon completion, the department will review the system's effectiveness and discuss the way forward with Police.