Customs signs pact with Cambodia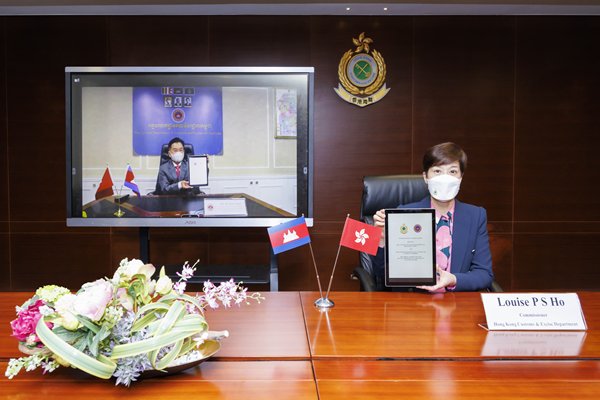 Commissioner of Customs & Excise Louise Ho today signed a memorandum of understanding with Cambodia Customs to strengthen intelligence exchanges between Hong Kong and Cambodia to combat cross-border crimes.
Signed with Director General of the General Department of Customs & Excise of Cambodia Kun Nhem, the MOU is the first agreement signed digitally by Hong Kong Customs in a virtual meeting with another customs administration.
The MOU steps up information sharing to promote closer ties in trade facilitation and creates a business-friendly environment for legitimate trade activities, the Customs & Excise Department said.
Currently, 29 similar co-operative instruments have come into effect between Hong Kong Customs and other customs administrations, including the General Administration of Customs of the People's Republic of China and 28 overseas customs administrations.