Sonny Au to head security secretariat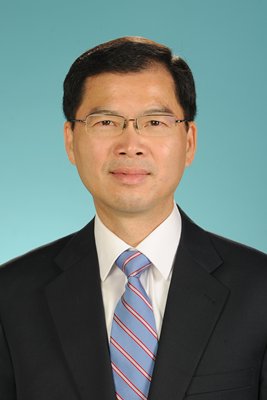 The State Council today, on the nomination and suggestion of Chief Executive John Lee, approved the appointment of Sonny Au as Secretary General of the Committee for Safeguarding National Security of the Hong Kong Special Administrative Region.
It also endorsed the removal of Chan Kwok-ki from the secretary general post.
The approval was granted in accordance with Article 13 of the National Security Law.
Commenting on the appointment, Mr Lee said: "Mr Au has been Under Secretary for Security over the past five years. He possesses a strong sense of national security and is well versed in national security affairs. He is capable of taking up the post of Secretary General to lead the secretariat in supporting the committee to fulfil its crucial responsibility to safeguard national security."
It is stipulated in the National Security Law that a Committee for Safeguarding National Security of the Hong Kong SAR chaired by the Chief Executive shall be established and responsible for affairs relating to and assume primary responsibility for safeguarding national security.
The committee shall be under the supervision of and accountable to the Central People's Government. The secretariat, established under the committee, is to be headed by the Secretary General.