Festival showcases special melons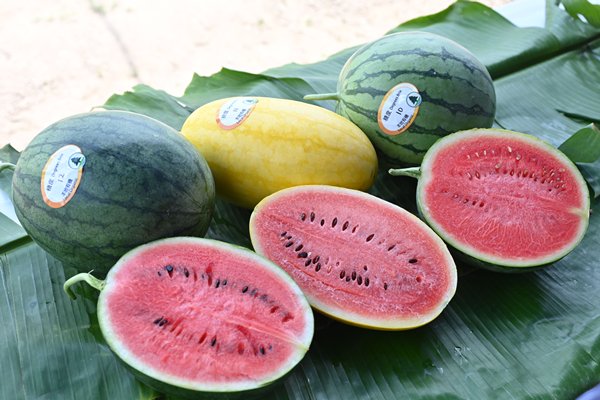 The Agriculture, Fisheries & Conservation Department today introduced three highlighted varieties of organic watermelons for the Local Organic Watermelon Festival to be held in July.
The seedless 3F-2728 melon is spherical and features a green skin with dark stripes and red flesh.
The oblong Diana melon has an intense red flesh encased under a bright yellow striped skin, while the spherical Super Sweet Black Angel 168 with its green striped skin and bright crimson-coloured flesh is a juicy melon.
The sweetness of a local organic watermelon is usually between eight and 12 degrees Brix, a measurement of sucrose content in solution. The above three varieties carry a sweetness of around 10 to 12 Brix.
Members of the public are welcome to buy local organic watermelons as well as other seasonal farm produce at various farmers' markets from July. They may also buy the produce via the "Local Fresh" mobile app.
The public are also welcome to visit Tai Po Farmers' Market from July 1 to 3, 9am to 5pm, to buy organic agricultural products, enjoy booth games and get a gift when they purchase watermelons.