Nursing scheme progressing well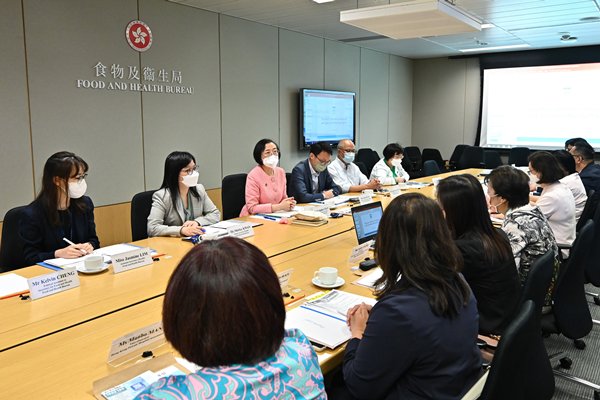 Secretary for Food & Health Prof Sophia Chan today met representatives of the Nursing Council of Hong Kong to review the progress and effectiveness of the Voluntary Scheme on Advanced & Specialised Nursing Practice.
The meeting was also joined by representatives from the nursing schools at universities as well as nursing professional groups.
The council launched the scheme on January 27 last year in order to enhance the professional competence of nurses in the city and to lay the foundation for setting up a statutory registration system for advanced practice nurses (APNs) in the long run.
It currently accepts applications for recognition as APNs in 16 specialties. To date, over 3,500 applications have been received, of which around 2,600 have been approved.
Noting that specialty nursing development is a global trend, Prof Chan said the voluntary scheme has progressed well thus far, and its successful implementation can be followed by setting up a statutory registration system in the next stage.
The health chief elaborated on the Government's extensive efforts in developing and establishing the primary healthcare system, and requested the nursing council, academic institutions and organisations to add primary healthcare elements to their undergraduate and specialist training programmes.
The care co-ordination role of District Health Centre nurses should be strengthened, so as to further alleviate the pressure on the public healthcare system and enhance citizens' health, Prof Chan added.