Disease committee meets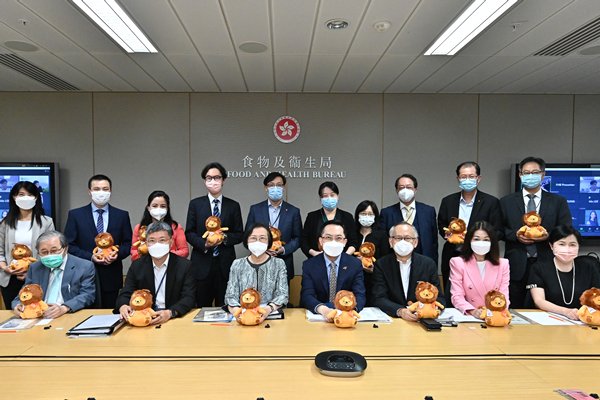 Secretary for Food & Health Prof Sophia Chan today chairs the 13th meeting of the Steering Committee on Prevention & Control of Non-Communicable Diseases (NCD).
Members review the work on the prevention and control of non-communicable diseases over the past five years, including the implementation and progress of "Towards 2025: Strategy & Action Plan to Prevent & Control NCD in Hong Kong."
Prof Chan noted that in 2020, the major NCDs, namely cancers, cardiovascular diseases, diabetes and chronic respiratory diseases accounted for about 55% of all registered deaths.
With the growing and ageing population, the burden imposed by NCDs on Hong Kong will continue to increase, she added.
In May 2018, the Government promulgated the strategy and action plan, which defines nine local targets, with a view to reducing the burden posed by NCDs on the city by 2025.
Over the last four years, the Department of Health, the Hospital Authority and relevant organisations have been actively implementing various concerning work items. They made good progress and attained results progressively in order to achieve staged targets.
Members discussed the progress of NCD prevention and control, including amending the Smoking Ordinance to regulate alternative smoking products, introducing on a trial basis a gesture detection IT game on salt and sugar reduction in schools, and subsidising eligible residents to undergo colorectal cancer screening.
Prof Chan pointed out that the Government is determined to build a prevention-centred primary healthcare system.
The District Health Centres (DHCs) and DHC Expresses across 14 districts in the city have started services progressively, and the DHCs in the remaining four districts will also start operation within this year in stages.
Through medical-social collaboration and public-private partnership, these centres and expresses provide primary disease prevention programmes as well as corresponding chronic disease management programmes.
Prof Chan also thanked the steering committee members for their time and efforts over the past years in formulating the strategy and action plan, as well as monitoring the implementation progress of the relevant measures.