Alfred Sit views robotics centre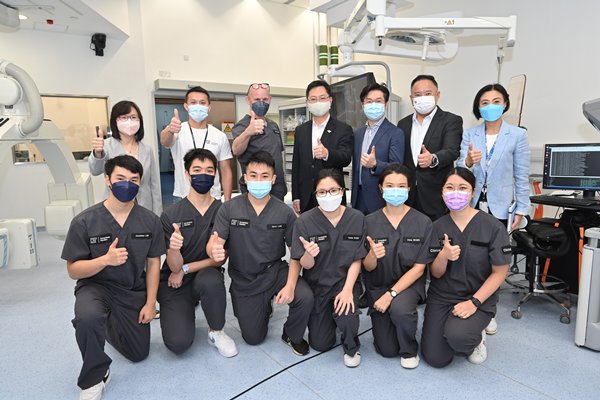 Secretary for Innovation & Technology Alfred Sit today visited the Multi-Scale Medical Robotics Center to learn about its work on transdisciplinary medical robotics research under the support of the InnoHK research clusters.
He watched robotic-assisted surgery performed on a human cadaver and exchanged views with the research team.
Mr Sit said he was glad to see the centre commercialises its technology, and together with its industry partner fosters the development of surgical robots in Hong Kong and translates research innovations into medical practices.
The centre is a member of the InnoHK research clusters, the Government's flagship innovation and technology (I&T) project.
Mr Sit noted that the research clusters have attracted 33 world-renowned universities and research institutes from 11 economies, pooling around 2,000 researchers locally and all over the world that drive research and development, nurture research talent and facilitate Hong Kong's development into an international I&T hub.