Children's commission meeting held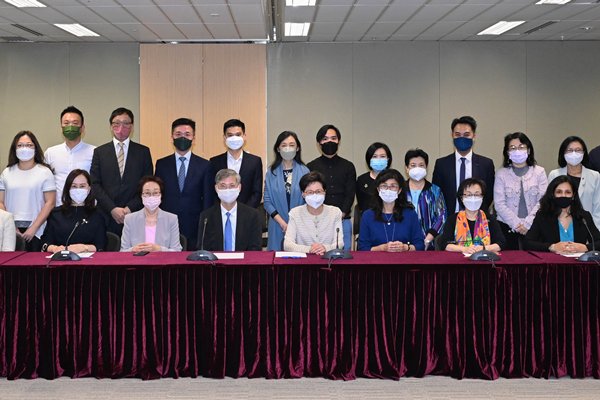 Chief Executive Carrie Lam today chaired the 13th meeting of the Commission on Children.
During the meeting, members received a comprehensive review of residential child care and related services to be conducted by the Government in light of an incident in the children's residential home of the Hong Kong Society for the Protection of Children, which had aroused major public concern. Covering service regulation and monitoring, service planning and provision, and service quality and staff training, the review will be completed in September and reported to the commission.
Members were also briefed on the Child Fatality Review Panel's fifth report, which covered the death of 259 children, 100 of whom died due to non-natural causes including suicide and accidents. They commended the review panel's work and offered advice on the possible ways to expand the coverage of the review and improve the timeliness in making recommendations to prevent child and youth deaths.
Mrs Lam noted that while the Government has rolled out various initiatives on children's well-being in recent years, more needs to be done as illustrated in the two subjects mentioned above.
Referring to the proverb that "it takes a village to raise a child", the Chief Executive stressed that the protection of children should be the priority and obligation of not only the Government, but also all service providers, principals and teachers, and most importantly, parents.
"To raise alertness and ensure that each party will do its best, I said in my 2021 Policy Address that we would take forward legislation on establishing a mandatory reporting mechanism of child abuse. The Labour & Welfare Bureau is aiming at introducing a bill into the Legislative Council in the first half of 2023."
Recognising the commission's effort, she said: "I express my sincere gratitude to the commission for its dedication over the years and members' initiative of presenting proposals on how to strengthen care for the child at this meeting. We will make sure that their views are conveyed to the next-term Chief Executive for consideration."