Mediation week launches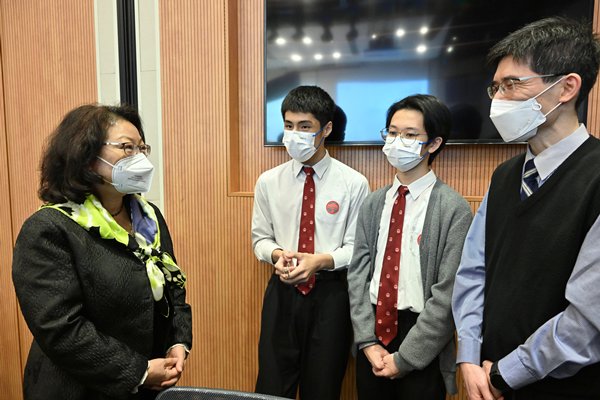 Mediation Week 2022 was launched today to promote the use of mediation via a series of thematic events and the Mediation Conference 2022.
Secretary for Justice Teresa Cheng remarked that it is ideally to nurture the culture of mediation amongst students who will appreciate the importance and the usefulness of mediation skills in resolving conflicts amicably.
She noted that this is vital to maintain their personal relationships and ultimately contribute to the building of a harmonious community.
Organised by the Department of Justice, the five-day programme was kicked off by the School Mediation Seminar & 5th Hong Kong Secondary School Peer Mediation Competition Final this morning.
During the armchair discussion part of the seminar, speakers with extensive experience in peer mediation explored the common disputes among students that were suitable for mediation and how peer mediation could be used to prevent escalation of school disputes from the perspectives of mediator, lawyer, teacher and social worker.
As regards the competition final, students became young aspiring mediators and displayed their peer mediation skills under the spotlight. True Light Girls' College were crowned the competition champions.