293 virus cases in restricted areas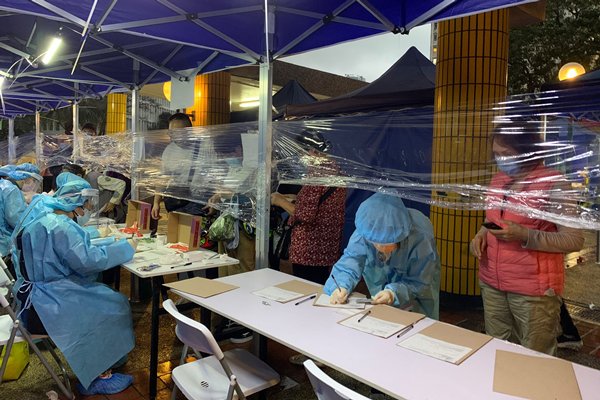 The Government today announced that 293 COVID-19 cases were found in the compulsory testing exercises for the restricted areas in Wong Tai Sin and Tai Po.
It made restriction-testing declarations yesterday to cover Cheung Tung House of Tung Tau (II) Estate in Wong Tai Sin, as well as Kwong Wai, Kwong Shung, Kwong Chi and Kwong Lai houses of Kwong Fuk Estate in Tai Po.
At Cheung Tung House, about 770 people underwent testing and 30 of them tested positive for the virus.
For the four buildings in Kwong Fuk Estate where a total of 5,383 people were tested, 263 positive cases and 53 indeterminate cases were detected.
The Centre for Health Protection will follow up on the cases.