907 virus cases in 6 restricted areas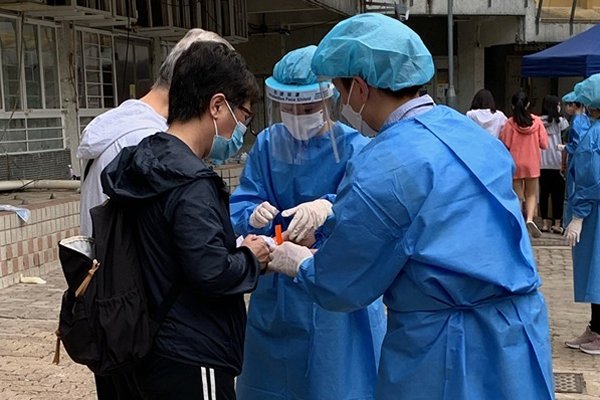 The Government today announced that 907 preliminary positive COVID-19 cases were found in the compulsory testing exercises for the restricted areas in Sha Tin, Tuen Mun, Tsing Yi, Wong Tai Sin and Kwun Tong.
It made a restriction-testing declaration yesterday for Wai Sam House of Lung Hang Estate in Sha Tin where 1,600 people were tested and 224 preliminary positive cases were identified.
In Tuen Mun at Block 6 of Po Tin Estate and Tip Yee House of Butterfly Estate, 890 and 1,370 people underwent a test, and 73 and 218 of them preliminarily tested positive for COVID-19.
Regarding Hang Yee House of Cheung Hang Estate in Tsing Yi, 61 initially positive cases were found after testing 1,317 people.
As for Kwai Yuen House of Chuk Yuen (South) Estate in Wong Tai Sin where 1,250 people took a virus test, 109 preliminary positive cases were detected.
Meanwhile at Tin Wan House of Shun Tin Estate in Kwun Tong, 222 out of 1,510 people initially tested positive for the virus.
There were also 98 indeterminate cases in the restricted areas, the Government added.