931 cases found in restricted areas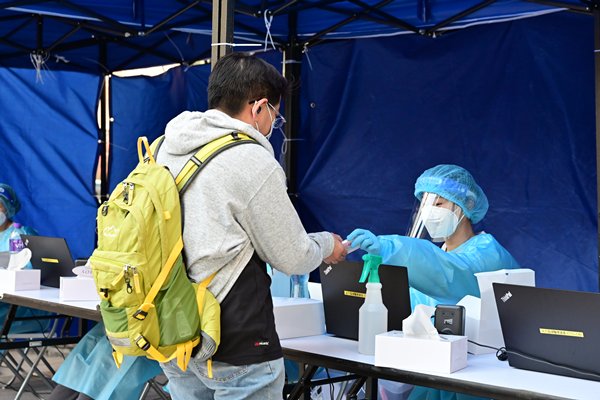 The Government today announced that 931 preliminary positive COVID-19 cases were found in the compulsory testing exercises for the restricted areas in Kwai Chung, Tuen Mun, Diamond Hil and Kwun Tong.
It made a restriction-testing declaration yesterday for Tin Kuen House of Shun Tin Estate in Kwun Tong, where 1,470 people were tested and 361 preliminary positive cases were identified.
At Blocks 1 - 3 of Hoi Tak Gardens in Tuen Mun, 631 people underwent a virus test and 43 of them were preliminarily contracted with COVID-19.
At Oi Ming House and Oi Yung House of Yau Oi Estate, also in Tuen Mun, 1,715 and 770 people took the test, with 248 and 153 initial cases found.
As for Shek Lei (I) Estate in Kwai Chung, 960 people took a virus test, with 104 preliminary positive cases reported.
Meanwhile at Diamond Hill's Regent on the Hill, 22 out of 563 people were found initially infected.
There were also 95 indeterminate cases in the restricted areas, the Government added.