Customs clarifies false rumours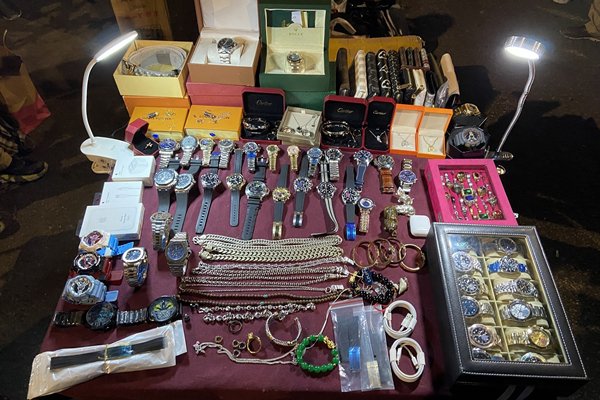 Customs today said that its officers did not fabricate evidence on January 14 to incriminate an ethnic minority young man.
It made the clarification in response to Internet rumours about Customs officers "planting evidence", saying they are unfounded.
In an operation in Kwai Chung yesterday, officers found five suspected counterfeit handbags, with an estimated market value of about $2,000, inside a parcel at a logistics company.
The officers immediately conducted a surveillance operation on the delivery and arrested a 34-year-old male consignee under the Trade Descriptions Ordinance.
They further seized 89 items of suspected counterfeit handbags, wallets and watches on the scene. The market value of these goods is estimated to be about $40,000.
Investigations are ongoing.
Customs stresses that all operations are conducted with fairness, impartiality and professionalism based on facts and evidence.
It denounced irresponsible allegations, such as "planting of evidence" by Customs, on social media platforms.