Indeterminate test result detected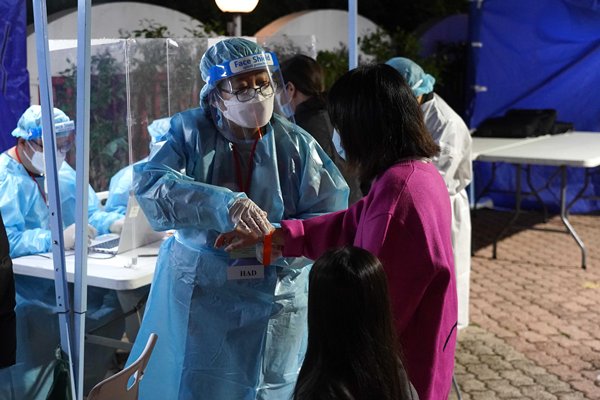 The Government announced that it finished the compulsory testing exercise and enforcement operation for the restricted area in Hoi Tak Gardens in Tuen Mun where one person was sent to the hospital after an indeterminate test result was detected.
It made a restriction-testing declaration yesterday evening, requiring people within the specified area to stay in their premises and undergo compulsory testing.
The area covered Block 2 of Hoi Tak Gardens where 195 citizens were tested, of which one test result was indeterminate.
For the sake of prudence, the person concerned has been hospitalised, while a relevant close contact has been sent to a quarantine centre for follow-up.
The test results of other people subject to compulsory testing were negative.
In the subsequent enforcement operation, about 90 people's test records were checked. Nobody was found to have not undergone mandatory testing.
Government staff also visited households in the restricted area, of which 20 did not answer the door. Such households are urged to contact the Government promptly to arrange testing.
According to the compulsory testing notice issued yesterday, those who had stayed in the building within a specified period for more than two hours must undergo testing by tomorrow even if they were not in the restricted area when the declaration took effect.