Cyber defenders awarded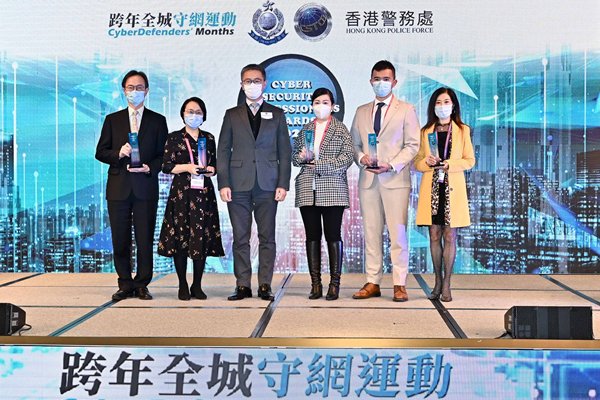 Chief Secretary John Lee and Commissioner of Police Siu Chak-yee attended the Cyber Security Professionals Awards 2021 presentation ceremony today.
They presented awards to 80 winners and organisations for their outstanding cyber security work.
The awards have been held by the Police Cyber Security & Technology Crime Bureau, the Government Computer Emergency Response Team and the Computer Emergency Response Team Coordination Centre since 2016.
Mr Lee said the programme provides a platform for cyber security experts from various sectors to exchange their knowledge and valuable experience.
Mr Siu pointed out that with information technology's popularisation and the Government's promotion of smart city development, cyber security incidents and technology crimes are expected to increase continuously.
He added that to raise public awareness on information security, preventing technology crimes and identifying undesirable information, Police will launch a two-month campaign entitled "CyberDefenders' Months".
Today's ceremony kicked off the campaign which aims to raise alertness against technology crimes and enhance cyber security awareness in the community, leading the public to become smart digital citizens.
Click here for the list of award winners.