Medical practitioners lauded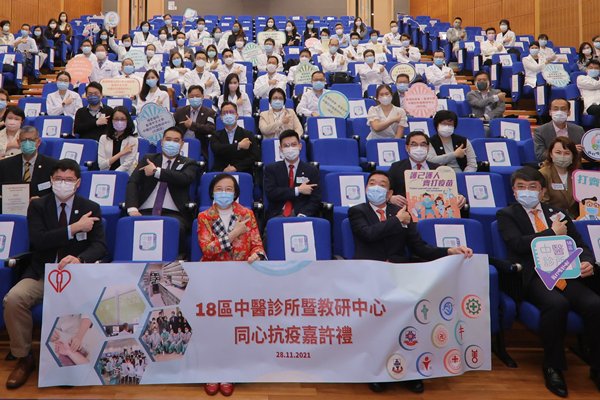 Secretary for Food & Health Prof Sophia Chan today presented appreciation certificates to frontline Chinese medicine practitioners thanking them for their efforts in fighting COVID-19.
These practitioners have taken part in two special Chinese medicine programmes introduced by the Hospital Authority for COVID-19 in-patients and discharged patients.
At the authority's Together We Fight event, Prof Chan also commended non-governmental organisations that operate the Chinese Medicine Clinics & Training & Research Centres.
Addressing the event, Prof Chan said the 18 centres fully supported the Government's various policies and measures in combating COVID-19, and showcase the role of Chinese medicine clinics at the district level in fighting the epidemic.
Both the special programmes rolled out by the authority have received positive feedback. The strengths of Chinese medicine as well as Chinese-Western medicine collaboration in anti-epidemic treatment have been well demonstrated alongside the unity of the entire healthcare sector, she added.
So far, nearly 1,400 discharged patients have joined the Chinese medicine out-patient programme and about 100 patients have joined the Chinese medicine in-patient one.