Electoral staff training sessions held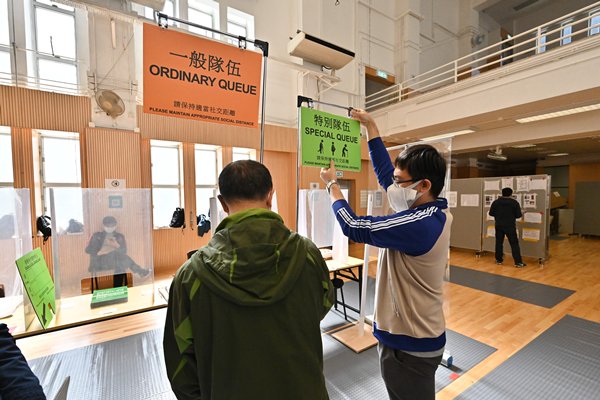 The Registration & Electoral Office (REO) said it has, over the past two weeks, arranged training and practice sessions with simulated scenarios for staff who will work during the Legislative Council General Election on December 19.
It explained that on the polling day, more than 38,000 civil servants from different bureaus and departments will discharge their electoral duties at different posts as they work in polling, counting and central counting stations.
The goal of the trainining is to get the staff familiarised with details of the workflow and arrangements so that the election can be conducted smoothly, the REO noted.
It stressed that it has held numerous training sessions to brief the staff on polling and counting procedures.
Plus, training and practice forums with simulated scenarios were arranged to enhance staff efficiency in handling matters in relation to queuing, issuing ballot papers, polling, counting of votes and complaints, as well as their response in the event of contingencies.
The sessions covered the set-up of polling stations and preparation work, contingency measures for the Electronic Poll Register system, procedures for converting a polling station to a counting station, immediate actions to take after the close of polls and points to note for sorting and counting votes.
The REO added that it will continue to arrange such training for staff to ensure a smooth workflow, accuracy and efficiency, as well as to enhance their co-ordination and response capabilities for the election.