Experts visit anti-epidemic facilities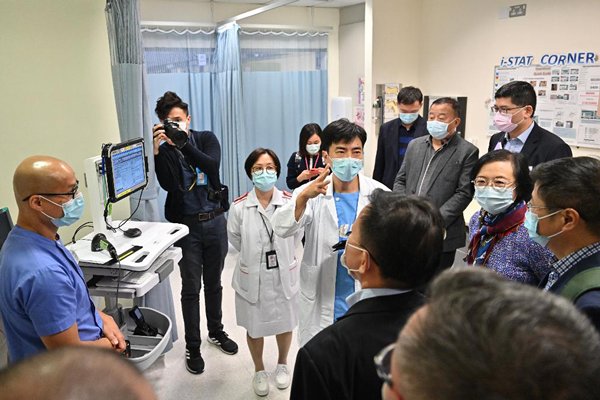 The Mainland epidemic prevention and control expert delegation today conducted its visit in Hong Kong for the third day to institutions related to anti-epidemic work and met relevant personnel to exchange views and experiences.
The experts started the day with viewing the mode of operations and workflow of a designated quarantine hotel in Wan Chai, followed by learning about the operations, service arrangements and specimen collection process of the community testing centre at Henry G Leong Yaumatei Community Centre. They then stopped by a private laboratory in Tai Po which is recognised by the Department of Health to observe its work, and to receive a briefing on Hong Kong's latest COVID-19 testing capacity.
In the afternoon, the delegation visited the Kwai Tsing Container Terminals where they gained more understanding of the workflow of cargo operations and the anti-epidemic measures implemented, including the management and testing arrangement for high-risk and high-exposure frontline terminal staff and sea crew.
Afterwards, they departed for Tin Shui Wai Hospital and Tin Shui Wai (Tin Yip Road) Community Health Centre, where Hospital Authority staff explained to them the triage and consultation arrangements in the accident and emergency department of public hospitals, as well as the contingency plans in case of a community-wide virus transmission.