3 arrested for smuggled goods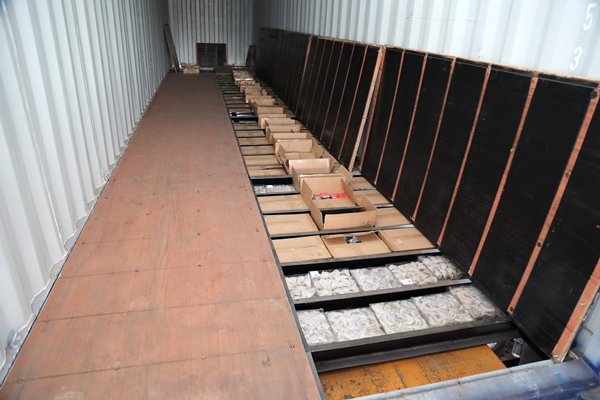 Customs today said they arrested three people and seized goods worth about $63 million after detecting a suspected smuggling case using containers with large-scale false compartments.
During an anti-smuggling operation on the night of November 5, Customs officers intercepted a river trade vessel in the western waters of Hong Kong as it was heading towards the Mainland.
The officers discovered the large-scale false compartments under the floor of two containers, which were declared to be empty, on board.
The batch of suspected smuggled goods, which includes expensive food ingredients and electronic products, is worth about $50 million and was seized inside the false compartments.
Upon a follow-up investigation, officers raided a container yard in San Tin and confiscated five more containers with large-scale false compartments and a batch of suspected smuggled goods worth about $13 million.
During the operation, three men, aged between 32 and 40, were arrested and a container truck was detained.
People are urged to call 2545 6182 or send an email to report suspected smuggling activities.