$55m controlled medicines seized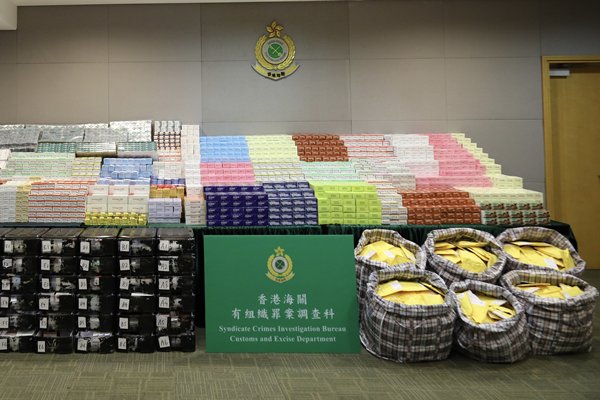 Customs today said it detected a case of attempted illegal export of suspected controlled medicines worth about $55 million and arrested several people.
In the operation mounted from September 28 to October 5, customs officers seized about 1.6 million tablets of the controlled medicines at the Hong Kong International Airport, a post office and an industrial unit in Hung Hom and a logistics centre in Sheung Wan.
Over 70% of the seizures were controlled virility products and five people believed to be connected to the case were arrested.
Initial investigation revealed that the arrestees might have laundered the crime proceeds through fund transfers via bank accounts and money service operators to conceal the crime proceeds from overseas areas.
Customs believes it has smashed a syndicate that tried to illegally export controlled medicines, which also involved money laundering of about $20 million in crime proceeds.
People may call 2545 6182 or send an email to crimereport@customs.gov.hk to report suspected illicit activities.