Child protection campaign launched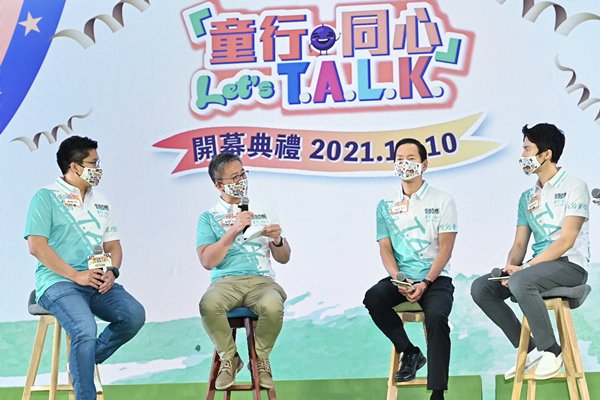 Police today rolled out the "Let's T.A.L.K. - Child Protection Campaign", which is the department's first large-scale education and publicity campaign on child protection.
The campaign, which runs until November 27, aims to raise public awareness on child protection and enhance the mental health of carers of children in order to build harmonious families.
Speaking at the kick-off ceremony, Commissioner of Police Siu Chak-yee said everyone has a responsibility to provide a healthy and safe environment for children who will become the future masters and pillars of the community.
Over the past year, Hong Kong's economy has been hard hit by the COVID-19 epidemic and people from different walks of life have faced various challenges.
Mr Siu noted that there was a sharp increase of child abuse cases in the first eight months of this year, a rise of about 70% compared with the same period last year, adding it is a trend that raised people's concern.
The commissioner emphasised that Police attach great importance to protecting children from harm and abuse.
Additionally, the force has all along been working closely with different stakeholders to promote child protection through a multipronged approach comprising prevention, education, enforcement and support.
Noting that individual effort is inadequate to safeguard the well-being of children and ensure their safety, Mr Siu hopes people could recognise through the campaign that their joint efforts with relevant organisations and sectors are crucial in enhancing the child protection work.
A series of activities will be arranged during the campaign, including a seminar on precautionary measures against child abuse. A web application will also be launched to share the information and tips of child protection.