Security chief visits CityU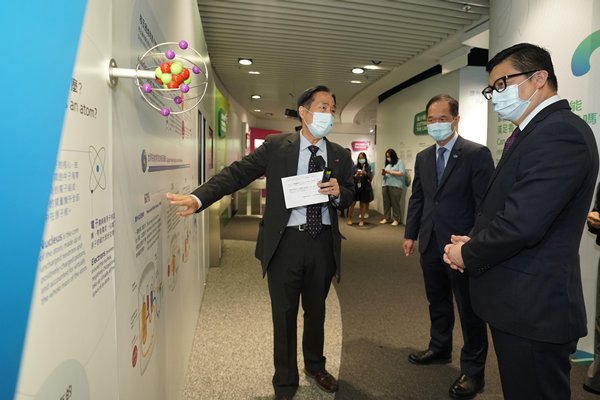 Secretary for Security Tang Ping-keung today visited the CLP Power Low Carbon Energy Education Centre and the Mechanical Engineering Department's Nuclear Reactor Simulation Laboratory at City University.
Mr Tang toured the education centre and listened to an introduction about the Daya Bay Nuclear Power Station's design and operation.
He then went to the Nuclear Reactor Simulation Laboratory to watch an expert demonstration on the way nuclear power stations handle nuclear accidents.
Throughout the visit, Mr Tang exchanged views with the senior management of CityU and China Light & Power Company on issues including the future development of nuclear power and safety.
The security chief noted that drawing up a sound contingency plan is a requirement of good emergency management and that the Hong Kong Special Administrative Region Government has put in place a comprehensive Daya Bay Contingency Plan.
He added that the Hong Kong SAR Government will closely communicate with the relevant local institutions as well as the relevant national ministries and commission to enhance nuclear emergency preparedness, with a view to minimising the possible public health risks to Hong Kong people in the unlikely event of accidents.