$150m methamphetamine seized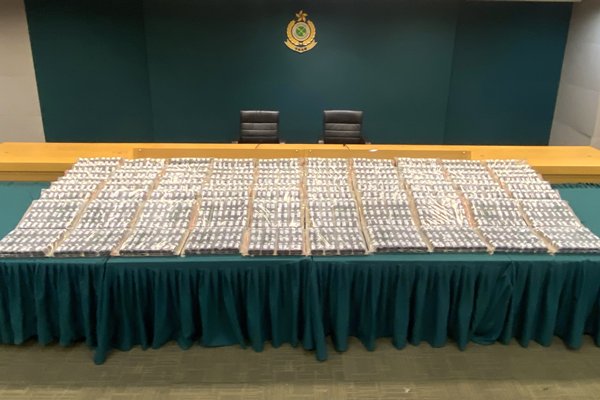 Customs seized about 230kg of suspected liquid methamphetamine with an estimated market value of about $150 million at the airport.
This is the largest airborne liquid methamphetamine trafficking case detected by Customs in nearly two decades.
Through risk assessment, customs officers inspected an air cargo consignment, declared as carrying 7,680 bottles of coconut oil, arriving in Hong Kong from Mexico on September 14.
The batch of suspected liquid methamphetamine was found concealed inside 1,920 bottles.
A 45-year-old man suspected to be connected to the case was arrested at the airport on the same day.
Customs reminded the public that the maximum penalty for trafficking a dangerous drug is a fine of $5 million and life imprisonment.
The public may report suspected drug trafficking activities to the Customs' hotline 2545 6182 or by email.