29,000 counterfeit items seized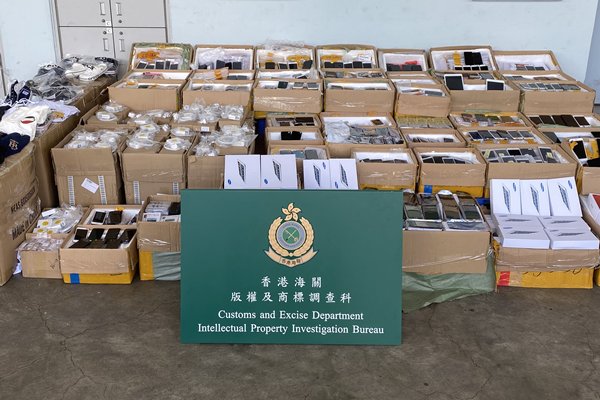 Customs seized about 29,000 suspected counterfeit goods during a joint operation with its Mainland and Macau counterparts in the past month.
The customs administrations stepped up inspection of goods across the three places and destined for North America, South America, Europe and Africa as well as countries and regions along the Belt & Road.
The goods seized by Hong Kong Customs, worth about $3.2 million, included mobile phone accessories, clothes, pharmaceutical products, ornaments, leather products and footwear.
People importing or exporting goods with forged trademark face a fine of up to $500,000 and five years' imprisonment.
Call the 24-hour hotline 2545 6182 or send an email to report suspected counterfeiting activities.