Chinese landscape painting expo set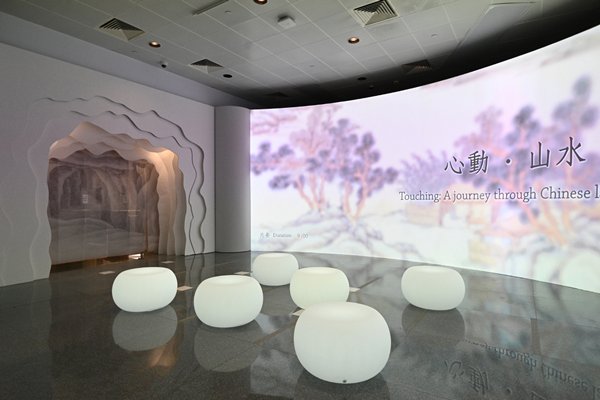 The Museum of Art will hold a unique Chinese landscape painting exhibition entitled "Touching: A journey through Chinese landscapes from the Xubaizhai Collection (Phase 1)" from tomorrow.
The exhibition features landscape works from the Xubaizhai Collection with specially designed travelling routes, allowing visitors to wander around the world of Chinese landscape painting and relax amid the joys of nature.
The founder of the Xubaizhai Collection, Low Chuck-tiew (1911-1993) was a renowned art connoisseur. He donated his considerable art collection to the museum in earlier years.
The Xubaizhai Collection comprises Chinese painting and calligraphy works dating from the fifth to 20th centuries, with particular strengths in the Ming and Qing dynasties.
This exhibition will show more than 50 works from the Xubaizhai collection in phases to provide an opportunity for visitors to explore the essence of Chinese landscape paintings. The first phase will feature 27 works.
Six travelling routes comprising the Pureness tour, the Discovery tour, the Scenic & historical tour, the Literati aesthetics tour, the Literary tour and the Spiritual tour will lead visitors to discover different themes and literati sentiments revealed in the Chinese landscape paintings and better understand the attitude to ancients' life.
The museum has specially produced an animated video for this exhibition. Set in panoramic landscapes, it takes a fresh approach in presenting unique scenes from traditional Chinese landscape paintings to offer viewers a truly immersive experience.
Landscape in the style of Shen Zhou by Qing Dynasty court painter Yang Jin provides the frame for the video, inviting viewers to take a journey with the figures travelling through a variety of themes in the landscape paintings.
Along the journey, visitors can walk across magnificent peaks and ridges, re-visit the imperial path, experience the pleasure of fishing in streams, stroll through bamboo groves and listen to cascading water.
The exhibition will run until February 16.
Click here for details.