InnoCarnival exhibit preview held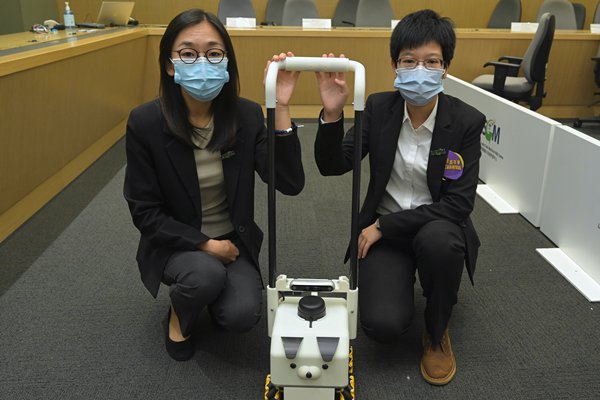 The Innovation & Technology Commission will hold InnoCarnival 2021 in October and a press preview was staged today to exhibit some of the research and development (R&D) projects.
One of them is an initiative by the University of Science & Technology to develop a system for conducting cycling and resistance tests and producing low-resistance suits for cycling athletes. The system has successfully assisted the Hong Kong cycling team in striving for an excellent performance at the Tokyo Olympics.
Among the other exhibits previewed today was the Logistics & Supply Chain MultiTech R&D Centre's Robo-9 which offers a cost-effective robot vision and sensing solution to serve as a walking guidance for the visually impaired.
Another exhibit developed by Diocesan Girls' School is the Asthemeter which has sensors that can help asthma patients detect any abnormality so they can seek help quickly.
Scheduled for October 23 to 31, InnoCarnival 2021 will be presented in a hybrid format as a physical and online event involving physical exhibits of local innovation and technology achievements at the Science Park as well as webinars and online workshops.
More information will be available on the thematic website.