Anti-epidemic move welcomed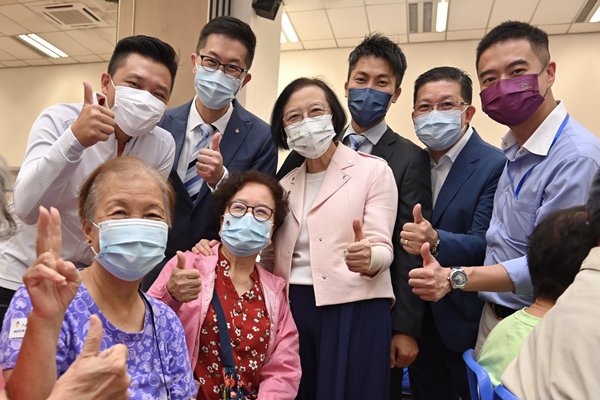 Secretary for Food & Health Prof Sophia Chan today said she is delighted to know that the Hospital Authority will roll out COVID-19 vaccination stations in Queen Elizabeth Hospital, Tuen Mun Hospital and Queen Mary Hospital.
The new measure will enable the public including seniors who visit specialist outpatient clinics, upon receiving advice from doctors that they are suitable for vaccination, to get instantly vaccinated at the stations.
While noting that the epidemic in Hong Kong is largely stabilised, Prof Chan said the pandemic situation worldwide remains severe, particularly with the ravages of the mutant virus.
"We are most worried about the groups of senior citizens, chronic patients and other immunocompromised people because they face a high risk of deteriorating condition and death once infected.
"The COVID-19 vaccination stations to be set up in the three hospitals can help citizens visiting the outpatient clinics for follow-up to get vaccinated. Details will be announced in due course."
The health chief attended the Yau Tsim Mong Elderly Vaccination Day at Kwun Chung Sports Centre and called on seniors to get vaccinated for their own protection.
"I am delighted to learn that over 100 elderly people joined the activity today," Prof Chan said.
Those who are not yet vaccinated, especially senior citizens, chronic patients and other immunocompromised people, should get vaccinated for their own health as early as possible, she added.