Chu Man-kai earns silver for HK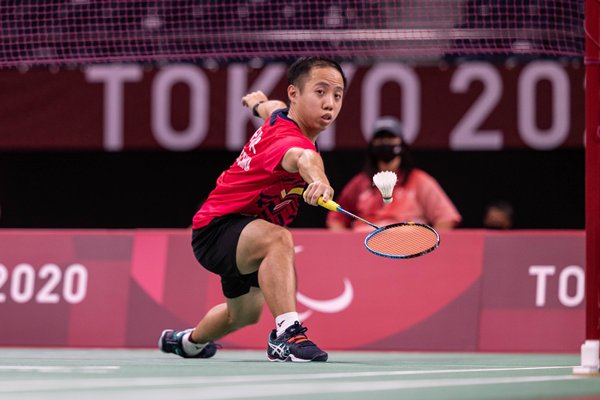 Chief Executive Carrie Lam today congratulated Hong Kong athlete Chu Man-kai on winning a silver medal in the Badminton Men's Singles SH6 event at the Tokyo 2020 Paralympic Games.
Chu Man-kai was a Badminton Men's Singles SS6 event gold medallist at the 2018 Asian Para Games.
Mrs Lam said he persevered and gave full play to his skills to stay ahead of competitors and outperformed strong opponents in the competitions at the Tokyo Paralympics.
"It is the first time that badminton has become an official sport at this Games. With the medals, Chu Man-kai and Daniel Chan have made history in Hong Kong sports, making Hong Kong people proud."
Hong Kong athletes clinched a total of five medals at the Tokyo Paralympic Games, comprising two silver and three bronze.
Mrs Lam said their performances are admirable, which are the results of the athletes' hard work over the years, adding that their achievements inspire other disabled in Hong Kong and fill the city with positive energy.
The Chief Executive noted that the Hong Kong Special Administrative Region Government has all along been giving full support for Hong Kong athletes with disabilities.
The five measures announced in August to further the development of sports in Hong Kong benefit both athletes with disabilities and other athletes.
They include expediting the Hong Kong Sports Institute's new building project, establishing a fund to enhance the competitiveness of athletes, strengthening support for elite athletes' dual career development in sports and academic pursuits and developing the sports industry.
Secretary for Home Affairs Caspar Tsui also congratulated Chu Man-kai, applauding him for achieving a marvellous result with his extraordinary techniques.