Enterprise backs outreach jab service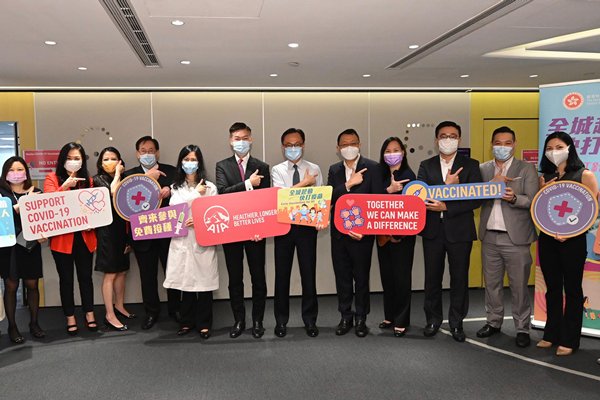 Secretary for the Civil Service Patrick Nip visited AIA Hong Kong & Macau today to view the administering of the BioNTech vaccine to about 400 people as arranged by the Government's outreach vaccination service.
Mr Nip said it is encouraging that various enterprises have joined the Government in promoting the Early Vaccination for All campaign and called on their employees to receive vaccination.
He hopes that vaccinated citizens will also encourage their family members and friends to get the jab to help build an immune barrier in Hong Kong.
The outreach vaccination programme has received enthusiastic support since its launch, with vaccination services provided for the Hong Kong Sports Institute, global professional services enterprises, property developers, financial institutions and more.