Security chief views smart prison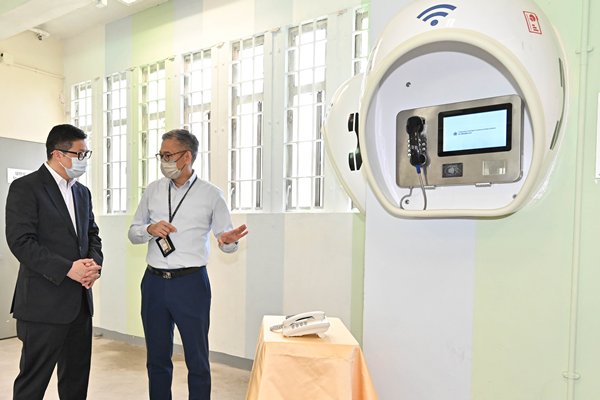 Secretary for Security Tang Ping-keung today inspected the Tai Tam Gap Correctional Institution to learn about its working environment and operations.
The renovated institution is the Correctional Services Department's first smart prison which applies technology in its management and security to enhance operational efficiency and promote humanised management.
Commissioner of Correctional Services Woo Ying-ming briefed Mr Tang on the institution's Security & Monitoring System, the Operation & Management System, the Persons in Custody Self-management System, and the Staff Capacity Enhancement System as well as the future development of smart prisons.
Mr Tang also viewed a scenario-based demonstration and met departmental staff to find out more about their work. He was pleased to see that the institution is running smoothly after adding smart elements to the modernised management, helping simplify daily work procedures and improve the working environment.
With a growing number of people held on remand in correctional institutions for riot-related offences, the department is facing unprecedented challenges. Mr Tang thanked the staff for displaying professionalism, courage and dedication, and remaining steadfast as the last element of the criminal justice system with their dual role in ensuring safe custody and rehabilitation.