No virus case in restricted area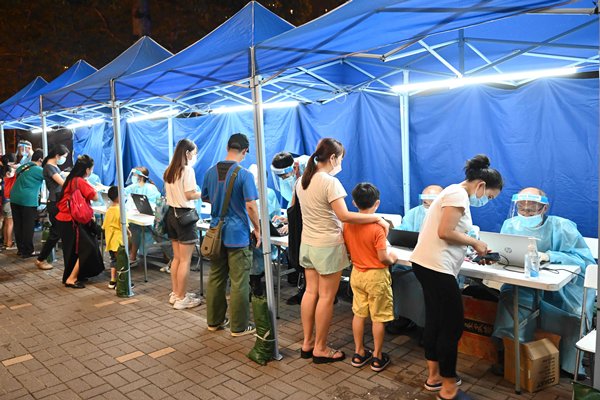 The Government today completed the compulsory testing and enforcement operation in the Tai Po restricted area with no confirmed COVID-19 cases found.
It made a restriction-testing declaration at 7.10pm yesterday, requiring people in Block 10, Tai Po Centre, 8 On Pong Road to stay in their premises and undergo compulsory testing. About 390 residents were tested.
In the subsequent enforcement operation, around 90 people were checked and one person was found to have breached the compulsory testing requirement.
Government staff also visited about 180 households, of which some 20 did not answer the door. They should contact the Government as soon as possible to arrange testing.
People who stayed in the building for more than two hours from June 7 to 27 must undergo testing by June 29 even if they were not at the building when the declaration took effect.