Kevin Yeung visits Shenzhen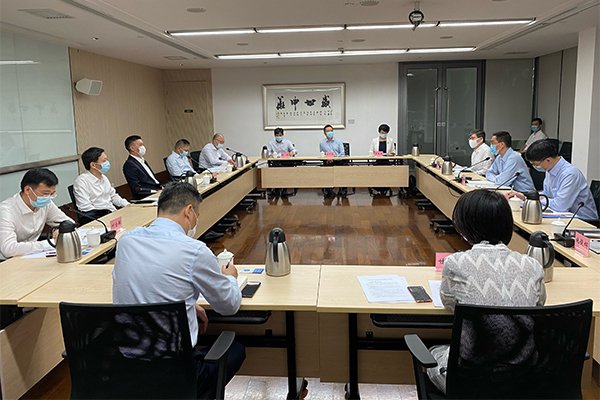 Secretary for Education Kevin Yeung today visited Shenzhen to strengthen education collaboration.
Mr Yeung first met Shenzhen Municipal Education Bureau Director Chen Qiuming to exchange views on the latest developments in education and collaboration between the two cities, with a view to capturing the opportunities brought about by the Greater Bay Area's development. Discussion topics covered higher education, vocational and professional education and training, as well as basic education.
He said the Hong Kong SAR Government encourages and supports the city's school sponsoring bodies and post-secondary institutions to engage in the development of the bay area through taking part in related projects and providing education services.
These would not only nurture talents for the bay area but also provide Hong Kong youths with greater room for development, Mr Yeung added.
The education chief then officiated at the topping-out ceremony of Shenzhen Hong Kong Pui Kiu College Longhua Xinyi School, which is expected to start providing primary and secondary education in September.
He also attended a ceremony held by Shenzhen University and Lingnan University to witness the signing of their letter of intent on offering joint programmes, establishing a joint institute of advanced studies and exploring the feasibility of establishing a joint campus in the bay area.