Tai Kok Tsui operation ends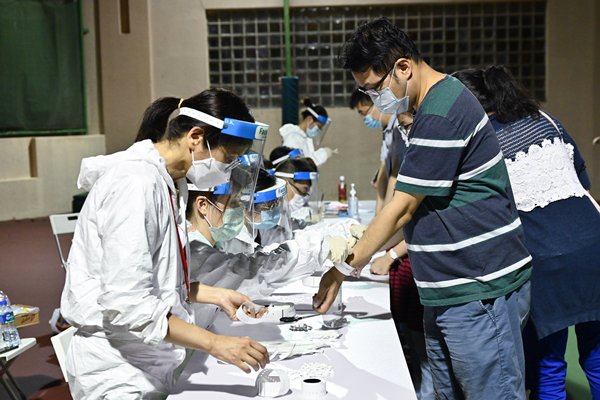 The Government completed the compulsory testing and enforcement operation in the Tai Kok Tsui restricted area with no confirmed COVID-19 cases found.
It made a restriction-testing declaration 8pm yesterday, requiring people in Tower 6, Island Harbourview to stay in their premises and undergo compulsory testing. About 760 residents were tested.
In the subsequent enforcement operation which ended this morning, around 380 people were checked and no one was found breaching the compulsory testing requirement.
Government staff also visited about 280 households, with around 40 did not answer the door. They should contact the Government as soon as possible to arrange testing.
The Government reminded that people who stayed in the building for more than two hours from May 3 to 23 should get tested by May 25 even if they were not in the restricted area when the declaration took effect.