CE launches HK's first smart prison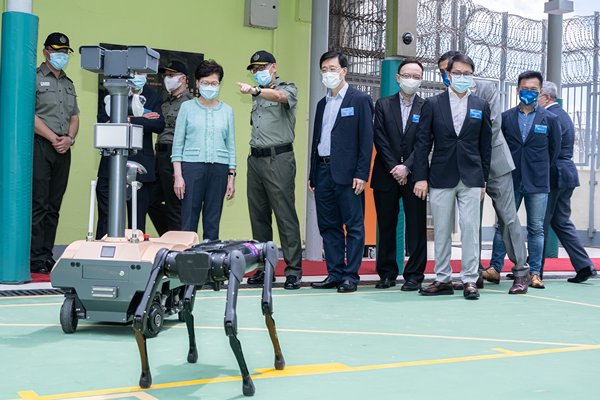 Chief Executive Carrie Lam, accompanied by Correctional Services Commissioner Woo Ying-ming, today officiated at the smart prison launching ceremony at Tai Tam Gap Correctional Institution.
It was a minimum security institution before renovation. The Correctional Services Department started renovation works in 2019 to convert it into the first smart prison in Hong Kong.
The institution will be used for the detention of non-refoulement claimants when it resumes operation.
The smart prison comprises four major systems: the Security & Monitoring System, the Operation & Management System, the Persons in Custody Self-management System and the Staff Capacity Enhancement System.
Speaking at the ceremony, Mrs Lam said the department has kept abreast of the times. The conversion project at the institution has provided valuable experience and laid a good foundation for the long-term development of smart prison projects in future.
The department said it will continue to actively explore and develop different technology projects, continuously adding smart elements to modernise facilities and adopting humanised management.