No virus case in restricted area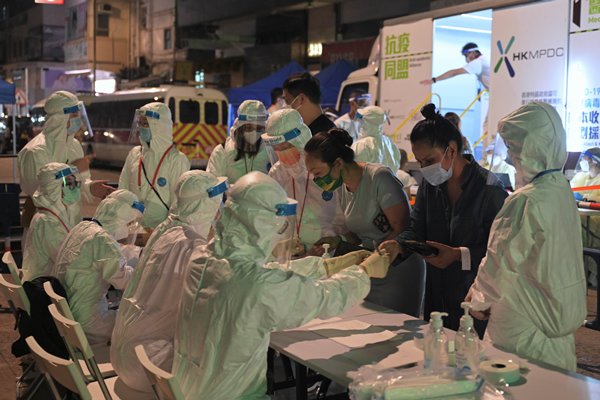 The Government announced that the compulsory testing exercise for the restricted area in Jordan finished today with no confirmed COVID-19 case found.
It exercised the power under the Prevention & Control of Disease (Compulsory Testing for Certain Persons) Regulation on April 16 to make a restriction-testing declaration to require people within the specified restricted area at Parkes Building, 17-23 Parkes Street to stay in their premises and undergo compulsory testing.
The Government also issued a compulsory testing notice to those who had been at the building for more than two hours from April 9 to 16 to undergo mandatory testing by April 18 even if they were not at the building when the declaration took effect.
About 80 residents were tested.
Starting last night, the Centre for Health Protection has transferred asymptomatic residents of Parkes Building to quarantine centres, while symptomatic residents were sent to hospital for treatment.
So far, 81 residents have been transferred to quarantine centres.