Flying service joins security activities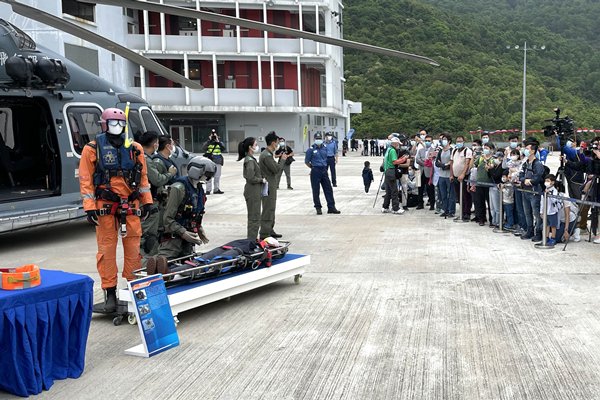 The Government Flying Service (GFS) today participated in National Security Education Day activities.
It provided a static helicopter and a search and rescue equipment display at the Fire & Ambulance Services Academy.
The department also demonstrated helicopter medical evacuations and partnered with the Special Duties Unit for counter-terrorism exercises at the Hong Kong Police College.
Through taking part in open day events held in the disciplined services training academies, GFS members provided on-site explanations and conducted flight demonstrations to deepen the public's understanding of the team's round-the-clock air support services and duties.
The department's scope of work is closely related to the pursuance of a holistic approach to national security, in particular for its essential role in supporting the Hong Kong Special Administrative Region Government and its policy for safeguarding national, social and ecological security, and nuclear safety.
Being one of the disciplinary forces, the GFS will continue to fulfil its mission, fully supporting and co-operating with relevant departments in the maintenance of national security to ensure the long-term stability and prosperous development of Hong Kong.